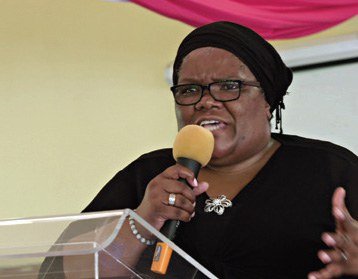 Religion / religious Groups
October 2016 - Topic of the month: Ngiyaphila - Spirituality and Sexuality
Film Premiere at the 2016 International AIDS Conference in Durban: The HIV-positive, female vicar from South Africa, Phumzile Mabizela, presents with "Brot für die Welt" and STEPS (Documentary films for social change) a documentary about her work. The film depicts an energetic woman who champions infected people in the community by speaking out about HIV and sexuality.
She does this not only in her own parish but also in challenging workshops for other vicars and internationally in exchanges with affected members of religious communities within the INERELA+ (http://inerela.org/) network. Phumzile Mabizela is not just, however, an activist for HIV-infected people. Her engagement with topics like stigma and discrimination leads her to also champion women's rights and inclusiveness for the LGBTI* community.
The screening room for the premiere is packed. After the presentation of the documentary, the attendant director and protagonist are bombarded with questions.
No, the film is not intended to be a propaganda piece, nor does it seek to offend. It simply shows the personal stance of Phumzile Mabizela that no religious or moral superiority justifies the marginalisation of HIV-positive, LGBTI* people or other disadvantaged groups and that discrimination inside the church and religious communities must be actively opposed.
The Church Must Speak Out about Sexuality and the Use of Condoms
Phumzile Mabizela sees the key to more openness is in dialogue and in the church speaking out directly about sexuality and the use of condoms. For this reason, she encourages church-leaders in workshops to tackle the discrepancies between the ideal and reality. She knows no restrictions or taboos. But she knows her Biblical scriptures.
During the post-screening discussion, Phumzile Mabizela prudently but decisively points out the different possibilities for interpretation of biblical passages and the challenge that basic principles such as human kindness are often given less weight than passages intended to exclude. Thus 'absolute truth' derived from the Bible can be used to legitimise the persecution of homosexuals in the same way it was used to legitimate apartheid in South Africa. For her, it is therefore important to place the focus on an integrative, open church rather than judgement via moral exactitude.
A Documentary Can Make a Big Difference
As the film shows, Phumzile Mabizela's sphere of activity is not restricted to the public realm. She has lost one of her infected sisters to curative waters and remedial oils. The daily struggle is exhausting. However, rather than seeing a resigned woman, we are introduced to a strong, committed and empathetic personality. She witnesses positive changes and knows that her efforts are paying off. But because there is so much more to do, she eventually agreed to the documentary film project.
She will continue to share her opinions and values and address questions from her everyday world and her parish: why do we take medicine for every situation in life – except for HIV when we are expected to put our trust in faith alone? Why do we pray for a miraculous healing but not for the strength required to take the medicine over the long term? Why do we treat HIV and those infected with it in a different way to other illnesses and patients?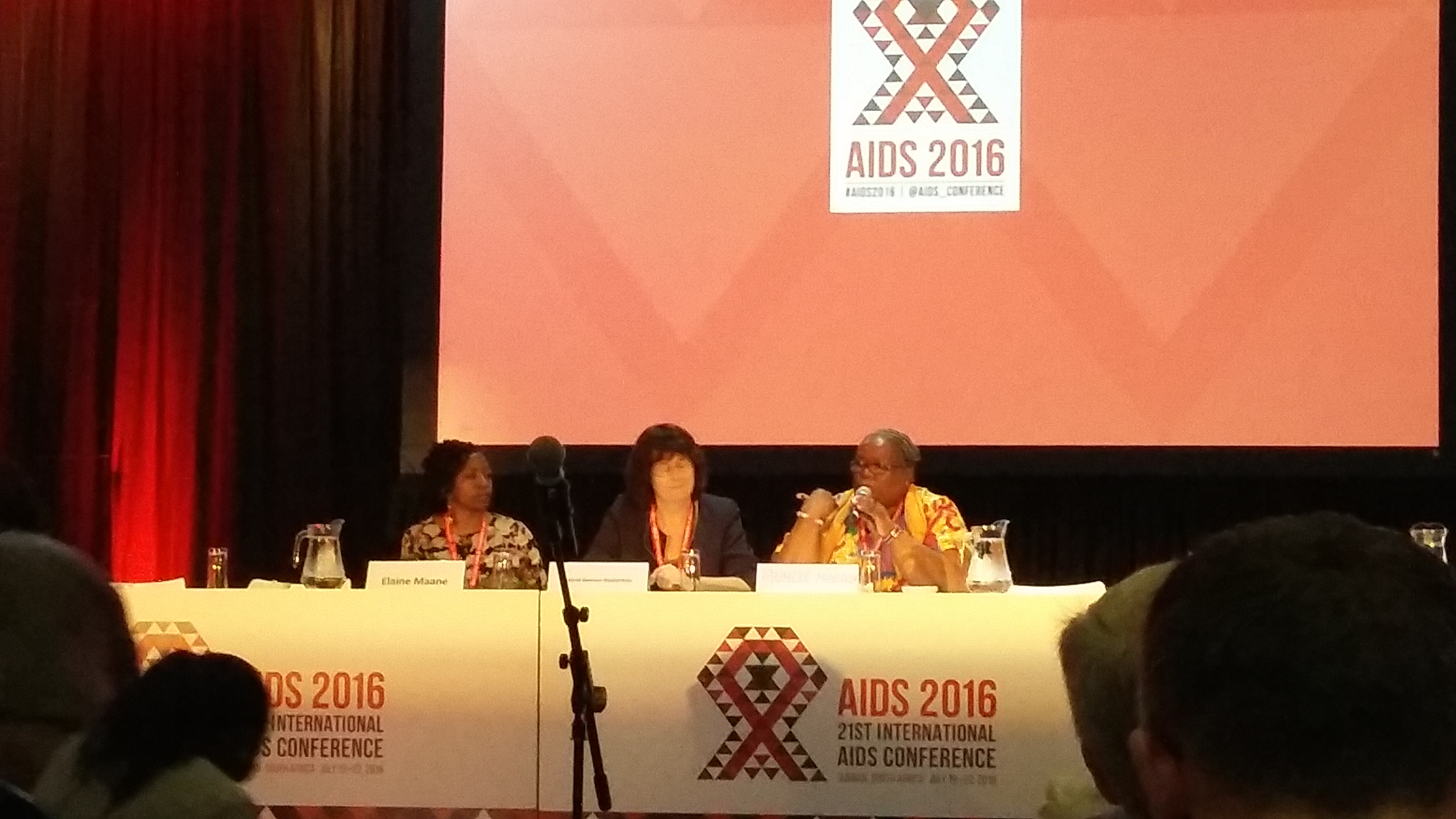 Photo: Aids Hilfe Bern
How Do We in Switzerland Relate to the Church and HIV?
Here in Switzerland we are facing similar questions: what attitude do churches adopt towards HIV, those infected with HIV, treatment, etc? What experiences do HIV-infected people have in their congregations when they are looking for support and human warmth? What do they desire from their congregations? Do they reveal their HIV-status or keep it secret out of shame or fear of being ostracised? Do they receive support or are they judged and sent away? What does support or exclusion look like in practice? Are there differences between the national churches and other (immigrant) churches? Why is there sometimes a wall of silence when activists want to speak out about HIV and sexuality in congregations? What can activists, HIV-infected people and vicars do to draw closer together?
Perhaps this documentary by Phumzile Mabizela offers the starting point for people to get talking to one another. Perhaps her openness will inspire us to be more open ourselves to HIV-infected people, minorities, spiritual people and the potential which spirituality and the church can offer to infected people. And perhaps this openness will prompt us to seek a direct exchange and to work on finding mutual solutions.
In any case, we warmly thank Phumzile Mabizela for sharing her experiences and thoughts with us. (Photo: Brot für die Welt)
Author: Barbara Zwahlen, Aids Hilfe Bern