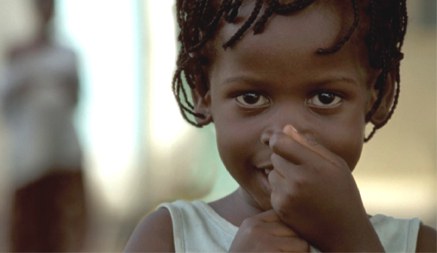 Jahresversammlungen
aidsfocus.ch: Annual Meeting 2009
1 December 2009 - The Annual Meeting of aidsfocus.ch will have a formal part with annual report and accounts, but will also gives you the opportunity to shape the current and future activities and direction of aidsfocus.ch.
Agenda
Part 1: Formal part (13.45 – 15.00)
1. Minutes of the annual meeting 2008 (attachment)
2. Annual report 2008/9 (till End of June 2009)
3. Accounts 2008
4. Activities planned for 2010: World Aids Conference 2010 in Vienna
5. Theme of the aidsfocus.ch conference in spring 2010
6. Election/ confirmation of members of the Steering Committee
7. Varia

Part 2: Sharing of experiences und discussion (15.20 – 16.45)
Solution focused approaches in working with youth in the context of HIV, AIDS and violence in Southern and Eastern Africa. With an input by Irene Bush (terre des hommes), a short film and discussion.
The solution focused approach (SFA) is a coaching model developed by Steve de Shazer und Insoo Kim Berg. It is based on the assumption that every person has strengths and resources, and solutions will be based on his/her strengths and resources. The counsellor helps people identify the things that they wish to have change in their life and also to attend to those things that are currently happening that they wish to continue happening, The solution focused attitude is based on the assumption, that every person is the expert of his/her life and therefore finds the best solution.
The outcome of the pilot course of terre des hommes schweiz with 24 youth from 6 different countries of Sub-Saharan Africa, most of them affected by HIV and AIDS, showed many positive changes on different levels. The training in SFA provided the youth have a methodology and attitude that supports them in their work with Community Based Organisations and makes their intervention more effective.

Part 3: Apéro (16.45)
You are kindly invited to join for a small apéro in the lobby of the Kornhausforum – a great opportunity for sharing and networking.

Aidsfocus.ch welcomes to the Annual Meeting all people interested in HIV, AIDS and international cooperation. But only partners of aidsfocus.ch will be able to vote.
The annual report, accounts/budget as well as additional materials will be sent to you beginning of November 2009.
Please let me know by November 26 who will participate in the Annual Meeting (Mail to info@aidsfocus.ch, or tel. 061 383 18 12, Helena Zweifel, aidsfocus.ch)
Part 4: Film
Memory Books. Damit Du mich nie vergisst
Dokumentarfilm Deutschland / Schweiz 2008, Regie: Christa Graf,
Eine Veranstaltung von aidsfocus.ch zum Weltaidstag, 1. Dezember 2009
Bern, Kornhausforum, 17.30 – 19.30 Uhr
Filmvorführung, mit anschliessendem Gespräch und Austausch mit der Filmemacherin Christa Graf.
"Memory Books" zeigt in ruhigen, ernsthaften Bildern das Leben von Harriet, Elisabeth, Christine, Dennis und Betty aus Uganda. Sie tragen das Aidsvirus in sich bzw. haben Eltern oder Kinder durch Aids verloren. Trost und Hoffnung finden sie in den Memory Books. Diese Bücher – meist von den Müttern geschrieben, weil die Väter schon tot sind - sollen den Kindern nach dem Tod der Eltern Rat geben und Wissen vermitteln, sie erzählen die Familiengeschichte und offenbaren die Wünsche der Eltern für die Zukunft ihrer Kinder.
In ihrem sehr einfühlsamen und berührenden Film stellt Christa Graf stellt den Prozess des Erinnerns in den Mittelpunkt. Respektvoll nähert sich der Film den Menschen und gibt ihnen Raum und Würde, sich in ihren Gedanken und Gefühlen zu entfalten.
Der Film wurde mehrfach ausgezeichnet, u.a. mit dem  Eine-Welt-Filmpreis des NRW (2009), Medienpreis der Deutschen AIDS-Stifung, Ehrenpreis Berliner Filmball.

aidsfocus.ch Annual Meeting 2009.pdf
— (113 kB)