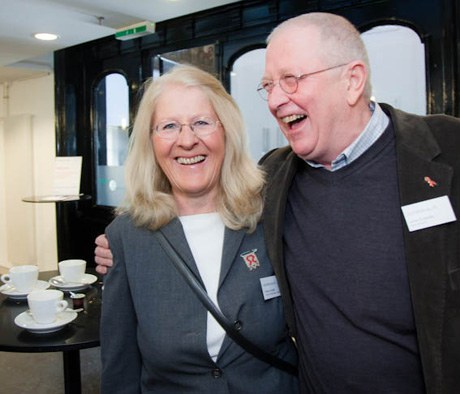 Jahresversammlungen
aidsfocus.ch: Annual Meeting 2011
Bern, 31 October 2011 - The Annual Meeting 2011 of aidsfocus.ch will have a brief formal part with annual report and decision on the theme of the aidsfocus.ch conference 2012. The focus, however, will be on sharing and discussion on issues that concerns us all and which also give you the opportunity to shape the activities and directions of aidsfocus.ch. The topic this year is on the thematic focus of aidsfocus.ch.
Agenda
Part 1: Formal part (13.45 – 14.30)
1. Minutes of the annual meeting 2010
2. Annual report 2010/11 and accounts 2010
3. Activities planned for 2011
4. Theme of the aidsfocus.ch conference in spring 2012
5. Election/ confirmation of members of the Steering Committee
6. Varia

Part 2: A wider focus of aidsfocus.ch? Sharing of experiences and discussion with Aagje Papineau Salm, chair of Share-Net and partners (15.00 – 16.45).
The topic of the aidsfocus.ch conference 2011 was on linking HIV and sexual and reproductive health and rights. Some of our partner organisations have good experience in linking HIV and SRHR in their programs. Share-Net is the network of Dutch development organisations and individual consultants working in the field of SRHR and HIV. Like aidsfocus.ch, Share-Net aims to maintain and strengthen the capacity of its members through information sharing, capacity building and advocacy, however, with a wider focus. What are the experiences of Share-Net and aidsfocus.ch partners? What are lessons learnt?
aidsfocus.ch welcomes to the Annual Meeting all people interested in HIV, AIDS and international cooperation. But only partners of aidsfocus.ch will be able to vote.
Please let us know by 19 October 2011 who will participate in the Annual Meeting (Mail to info@aidsfocus.ch, or tel. 061 383 18 12, Helena Zweifel, aidsfocus.ch)
Time: 13.45 – 16.45
Venue: Swiss Red Cross, Rainmattstrasse 10, Bern

aidsfocus.ch Annual Meeting 2011 .pdf
— (62 kB)