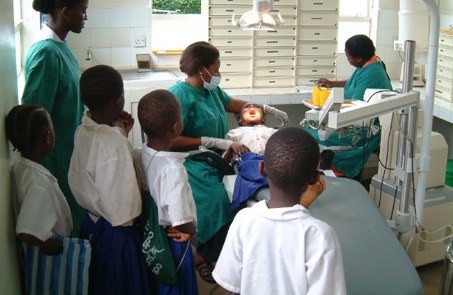 Positionspapiere
aidsfocus.ch: Position paper on HIV and AIDS treatment and care
"Health care in general, AIDS care included, is a human right that is not and should be respected in many settings, be they of a social, political or economics domain. In view of limited services and resources special attention is needed to comply with criteria such as vulnerability, equity in access, quality care, cultural and gender sensitivity, discrimination and stigma.
Moreover, the right to access free or at least affordable ARV treatments should be guaranteed to all, regardless of age, gender, nationality or income. It is imperative to provide ART as part of a continuum of care: a comprehensive approach that includes prevention measures, voluntary counseling and testing, preven-tion of mother-to-child transmission, management of OIs (opportunistic infections) as well as social and psycho-social support services."
The position paper was adopted by aidsfocus.ch, the Swiss platform on HIV/AIDS and international cooperation, at the annual meeting, November 15, 2006.

aidsfocus.ch Position paper on HIV and AIDS treatment and care.pdf
— (19 kB)